ENERGY CLEANSING TASTER SESSION
I invite you to a one off Energy Cleansing Taster Session with me.
This is not a full healing session.
In this Energy Cleansing Taster session, we will go through your chakras and cleanse them, align them and get you a quick energy clear.
You will feel refreshed, and will feel more energetic afterwards.
We will meet on Zoom, have a quick chat on maybe one area to focus on during this taster session
You will then lie down comfortably, while I clear your energy system.
I will let you know, what I am working on, and what is coming up.
Once I went through all your chakras and have aligned them,
We will chat again, I love to hear your feedback, and see how you are feeling.
Give it a day or two to settle, you might feel a bit more tired first, this is only normal.
This session is about 30 minutes long,
Unlike in my full hour Heart Flow Healing sessions, I won't be channeling many messages in this 30 min.
We also won't be going to do deeply healing exercises.
This is simply an energy clearing session, without much healing involved.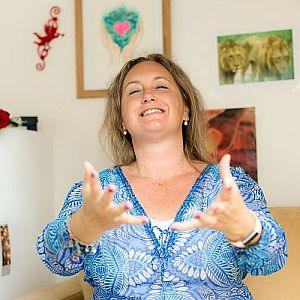 BOOK YOU ENERGY CLEANSING TASTER SESSION
 I am so happy to assist you on your healing journey
I am here for you
How can I serve you
Looking forward to hearing from you
Warm hugs

You can opt out at any time - I don't share or sell your data, see my
privacy policy for how I keep your data safe ♥
VISIT MY HEALING SHOP
to download Healing Meditations and Webinars