CAROLINE'S CIRCLE OF LOVE
Is a safe space for you to explore, learn and become more aware of who you are.
To connect to your inner truth and own inner wisdom
To thrive in your uniqueness and individuality
And most of all, to be held in a nurturing and loving group, feeling the support, this is YOUR time you give to yourself.
Women over 40 who are looking for
More Purpose in their lives and learn to listen to their own flow
want to connect to the love within and implement self care more regularly
love to connect with like minded women and learn, share and experience a loving community
love to connect to their intuition and learn about their next steps
We will journey along the Moon Cycles, the Seasons, celebrate the Celtic Wheel and go with the elements and the archetypes
I will lovingly hold space with deep compassion for you in my Circle, so you can safely explore, learn and become more aware of yourself, your flow, inner wisdom, truth and your beautiful uniqueness.
Allow your own Ebb and Flow and your own energy be your guide
We will start a new 6 month cycle, May 1st. I love to invite you to join us for a beautiful journey.
Our first gathering and healing  meditation will be on Tuesday May 9th at 8pm CET, 7pm UK, 2pm New York, 11am Pacific Time.
I ask you to join at least for 6 months, so you get the most of this journey and get into your flow.
I will only sporadically open the circle for new women to join (next time will be in November), as a safe and comfortable space is my main goal, without too much interruption. We travel and journey together as Soul Sisters.
Your meditation circles were so fabulous! Simple, yet very revealing.
During one session, I think you might have mentioned St. Germain… either way, this Ascended Master came into my meditation and reminded me of the HEALING energy I was gifted with and how I was supposed to be using that as a big part of my work. As you know, I love doing Reiki sessions and know that helping people energetically is rewarding on so many levels.
Aside from that, you lead beautiful, heart-felt, and calming meditations. Your flow is easy to relax into, the visualizations leading but with a lot of space for our subconscious minds to do their work.
I highly recommend ANY meditation led by you, Caroline. And, knowing how well meditation works to help us get in touch with our Higher Selves and internal guidance, I think a series of regular meditations is a fabulous idea that can help participants move forward in exciting ways in all areas of life.
Thanks for being you!
Nurturing, Loving Support, a place to simply be
Monthly Energy Forecasts (via E-mail)
Insights into Moon, Seasons, Elements, Archetypes and more
Once a month live Zoom Gathering, where we connect, exchange and I will lead you through a deeply healing meditation.
Tuesdays 8pm CET, 7pm UK, 2pm New York, 11am Pacific
Themes tentative, as you bring into the circle what you need to let go and what you love some inside into.
May 9th Bloom
June 20th Summer Equinox
July 4th Summer Feeling
August 15th First Harvest
September 12th Easing into Autumn
October 10th Letting Go
November 21st Letting go on a deep level
December 21st Connect with your inner light
January 9th Gratitude for 23 and welcoming 24
February 6th Opening up to Love
March 5th Welcoming Spring
April 9th Balance
Questions to ponder and explore
Group Support – Sisterhood
A space to relax to be welcome and truly be you
Teaching on a specific topic on Tuesdays 8pm CEST, 7pm UK, 2pm New York, 11am Pacific:
May 23rd Beltane and entering summer energy
June 6th end of school and self care
July 18th staying cool and saying No
August 29th back to school and saying good bye to summer bittersweet moments
September 26th Autumn Equinox and Balance
October 24th colourful leaves and letting go
November 21st Grief and it's journey
December 19th Holiday Season and family relations
January 23rd New Year and allowing yourself to be in winter mode
February 20th Imbolc and early signs of spring
March 19th Spring Equinox and balancing it all
April 23rd Tired, exhausted and allowing yourself to be
My loving and compassionate presence, I am here for you throughout this process and journey.
One on One Healing Sessions at discounted price.
I invite you into this sacred circle! 
Where you can be yourself, share what is coming up and feel deeply supported, a place you learn so much about yourself and find the gifts in yourself.
Caroline Palmy creates the most loving, intuitive and soulful meditations. With inspiration from nature and fairy tales you're guided along the paths of your inner life.
Held in a safe space you're able to let go and allow yourself to dive deep into your inner world. It's deeply refreshing and soul reviving and Caroline keeps supporting you between the meditations.
I warmly recommend Caroline to anyone who has a longing to connect to their inner world, to find their own path in a stressful, confusing world.
Themes for the months: (continued)

May   Bloom in your uniqueness  Beltane
June   Shine bright   Summer Solstice
July    Relax Summer ease
August   Adjust, Back to school   First Harvest
September   Accept Changes   Autumn Equionox
This is an open-ended circle, we are never done exploring and learning more about ourselves.
Being in a circle is not just attending a healing webinar, it is being held and supported through the months and riding the waves together.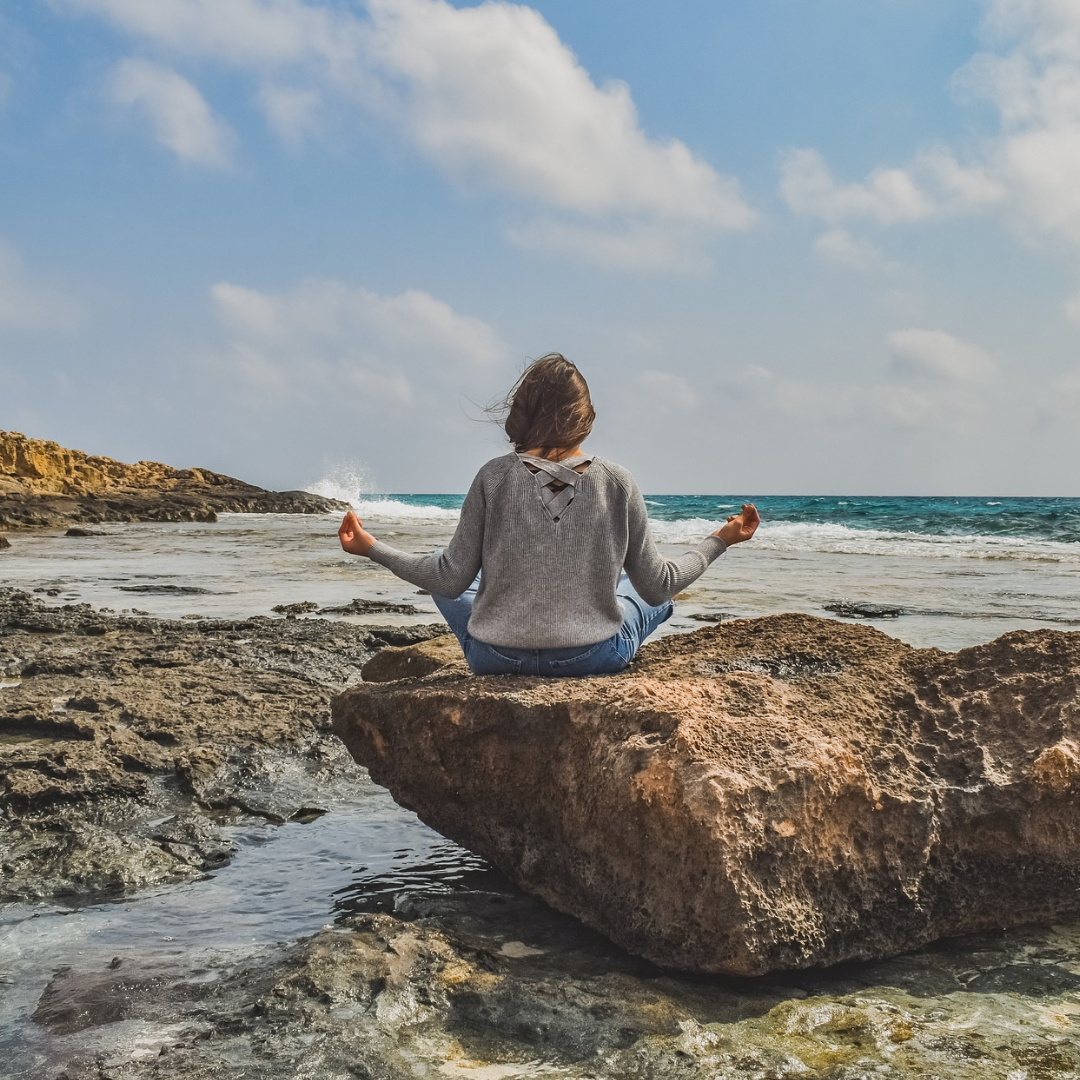 Themes for the months
:
tentatively, as I love to sense into the energy of the group, get insights and feedback and go with the flow
November   Dive Within and Heal (Grief)  Samhain
December   Rest and Holiday Sparkle   Winter Solstice
January    Cosy Up, connect to your inner warmth and strength
February   Slowly Awakening, gentle with new sprouts   Imbolc
March   Celebrate and Balance  Spring Equinox
May   Spread Your Wings / Dance    Beltane
This is an open-ended circle, we are never done exploring and learning more about ourselves.
You have the option of joining for 6 months or directly for a year, while you can continue or take a break.
I bring in all of me:
Of course themes like Self Compassion, Self Care, Self Love and Self Worth are always present.
I love the Angels, Fairies, Mermaids, Mother Earth, the Universe, I work with Chakras, Energy, I know how important valuing our feelings are, they are always here to give insights.
I always love to share insights, and I am happy to answer your questions while we journey together.
I lovingly hold space for you, so you can feel safe and accepted and evolve.
A place you don't have to hold back, a safe space for you to hang out with soul sisters, a place you are truly welcome listened to, and a place you can hang out with like minded women.
I LOVE HOLDING WOMENS CIRCLES

IT IS A TRULY MAGICAL SPACE
A place where you can just share without being judged, a place you can relax, have a cup of tea and feel welcome.
Yes it is place to hang out with like minded women, a place you feel understood and a place you might finally be able to relax and feel like you are fitting in, rather than sticking out or having to behave a certain way for you to feel like you are part of it.
A circle to exchange, a circle of love, to feel love and share the love.
Caroline's Circle of love is all of this and so much more, it is a healing place, a learning place a place to share and gather and a true circle of love:
I will hold you in a safe space, a beautiful loving circle
We will tap into the phases of the moon, the seasons, the celtic wheel, elements, archetypes and the energy.
You will get reminders of upcoming Full Moons and other events.
You will learn how you can stay in your own energy, differentiate between what is you and what is coming from someplace else.
Once a month we will meet in meditation and healing circle, a beautiful space to open up and asking for support and share, or a circle to just be and take it all in.
I will hold a beautiful meditation and healing group session during that time, we will release, and allow ourselves to be, tap into our own power and uniqueness.
We will tap into the themes of each month, as we go along, as I learned that planning it too much in advance is not suitable, I rather check in with you and see what you need each month, and also feel into the energy to guide us best through each month.
We go with the flow, with the phases of the moon, the seasons, the elements, archetypes, the celtic wheel and the energies.
Hi Caroline, I appreciate all the care and preparation you give to leading us through a weekly meditation. The women you have gathered are wonderful heart-centered and open people. I enjoy meeting and knowing them through your guidance. Thank you for ALL you give to ALL of us. I would like to continue meeting with you for your 6 month journey.
Caroline led us in a wonderful "freeing" meditation today. Ask her when she is offering this gift again, it is so worth your time!
I INVITE YOU TO JOIN MY CAROLINE'S CIRCLE OF LOVE
You can join on a monthly, 6 months or yearly basis:
Join with monthly payment of $35
As a bonus you receive my Self-Love Modules as a gift:
(First payment on the 1st of May at the start of the new cycle of the Circle)
Join with 6 months Payment – $195
As a bonus you receive my Self-Love Modules + a 30 minute Group Distance Healing as a Gift:
(Payment on the 1st of May at the start of the new cycle of the Circle)
Join with Yearly Payment – $377
As a bonus you receive my Self-Love Modules + a 30 minute one on one Energy Clearing Session as a Gift:
(Payment on the 1st of May at the start of the new cycle of the Circle)
Support in a Facebook group, a safe space to ask and share
Monthly emails with forecasts/reminders on energy and upcoming events (Moon phases, Seasons etc)
Learn about energy, and yourself.
Monthly Healing Meditation Calls (on Zoom, with replays send out to everyone via Email)
My energy, presence and loving support in the group
Added Bonuses, like Oracle Card Readings, Insights into Energy, and live updates
You can book a one on one healing session at a discounted price.
Access to my Self Love Modules
A free 30 minutes Energy Cleansing Session (only for yearly subscribers)
I am looking forward to connecting with you in my Circle of Love!
Warm hugs,

WHAT MY LOVELY CLIENTS SAY ABOUT MY SUPPORT
My experience with Caroline Palmy was truly magical and she deeply rooted into my Soul wounds from her first breath.
You know you have found the healer for yourself when they touch that nerve and the release begins. I could feel and sense the pains that were hiding out gently come to the surface and my freedom allowed me to breathe fuller and become captivated with all of Caroline's flow of Spiritual information.
Hours later and days even I felt my mind less gripped with fear and I knew from my own personal work that a huge block had been lifted. I would continue to see Caroline and recommend her truly powerful gift of insight and healing to anyone wanting an experience of deep transformation.  I feel honoured to have had this experience with Caroline! 
Caroline gave me one of the most powerful healings I have ever experienced.
Her healing addressed specific issues I was having with moving forward in my life as I was struggling with being overcome by fear that stopped me in my tracks.
Caroline helped move the fear out, and she also talked with me and gave me ways to think about the thoughts and feelings that block me from achieving my goals.
Listening to her was like listening to the advice and wisdom of an angel who knew me well. I wrote down much of what she said so I could refer back to it often. What a remarkable session. I am full of gratitude. 
Caroline had such a gentle and kind way of supporting me to drop my guard and really open to receive. As a generous giver I can find it hard to allow others in and feel safe being seen.
Caroline was able to tune into the heart wounds that needed loving attention and swathe me in her kindness and care until I could hear the messages from my guides supporting me to return to my own innocence and purity
Caroline very accurately relayed to me challenges that I was facing and channeled comforting messages that supported me to release and heal old misperceptions of myself. As a result I felt more powerful knowing it is truly safe to be loved. I felt myself return to my innate tenderness with a new level of trust and receptivity. 
Thank you for the session today! I already feel so much better – like a huge weight has been taken off of my shoulders and like I can fully step into who I am (and also recognize and accept the support around me).
I was amazed at how you hit on points that were so subtle, yet profound in my life. How even the analysis of who I was in a past life tied so closely into who I am today – how I act, what I do. Integrating that energy into the present moment and grounding into this space was profound for me. Profound is almost an understatement.
Thank you so much for sharing your gifts – for seeing me and allowing me to see myself. You lifted a veil and showed me a way to let more light into my world. I appreciate it more than you could know.
My session with Caroline was so lovely and peaceful.
Caroline has this incredibly calm and loving energy that she wraps all around you. Her insights and comments were spot on, really touching on what's playing in my life, helping me to see things clearly. 
I felt stuck for a while and was also dealing with some minor health issues, but all of this cleared up in the days following my time with Caroline, like the light was shining just so much brighter again. 
If your heart and soul need a little bit of healing, then I would highly recommend you to get in touch with her.
Caroline is one of the most loving and gentle souls I know. Her energy is filled with love and she sees everyone with so much compassion and offers her wisdom so generously. I love how she shares her stories and challenges with such an open heart and by doing so she helps others to feel safe enough to open up their hearts too. I highly recommend working with Caroline and know she will always show up fully and shower her soul sisters with unconditional love.
My session with Caroline was incredibly powerful, unlike anything I have ever experienced. She was able to feel into each part of me and accurately identify the blocks – very specific memories that apparently were still being held in my energy system. The messages were all super clear and specific, nothing was vague or general. I could physically feel the energy leaving my body and my heart opening. I feel lighter and more sure of myself – it definitely feels like something heavy has been lifted. Caroline has a very powerful gift and is truly special. If you're feeling out of balance, heavy or in need of some loving care, then I highly recommend a session with Caroline, you'll be able to move forward again without this feeling that something is holding you back.