Open Your Heart Online Healing Workshop
The key to leading a happy and joyful life
We are entering a New Era, living from the heart becomes more important. During this time we can balance our Mind and Heart Relationship and release anything that holds us back from living a happy life full of joy.
I invite you to:
Gather with me and release past pain and hurt, so we can move forward in life.
Embrace the possibility of a happy and joyful life ahead.
Lead a life full of love with an open heart
Thursday September 22th- 8pm CEST
2pm New York – 7pm London – 11am Pacific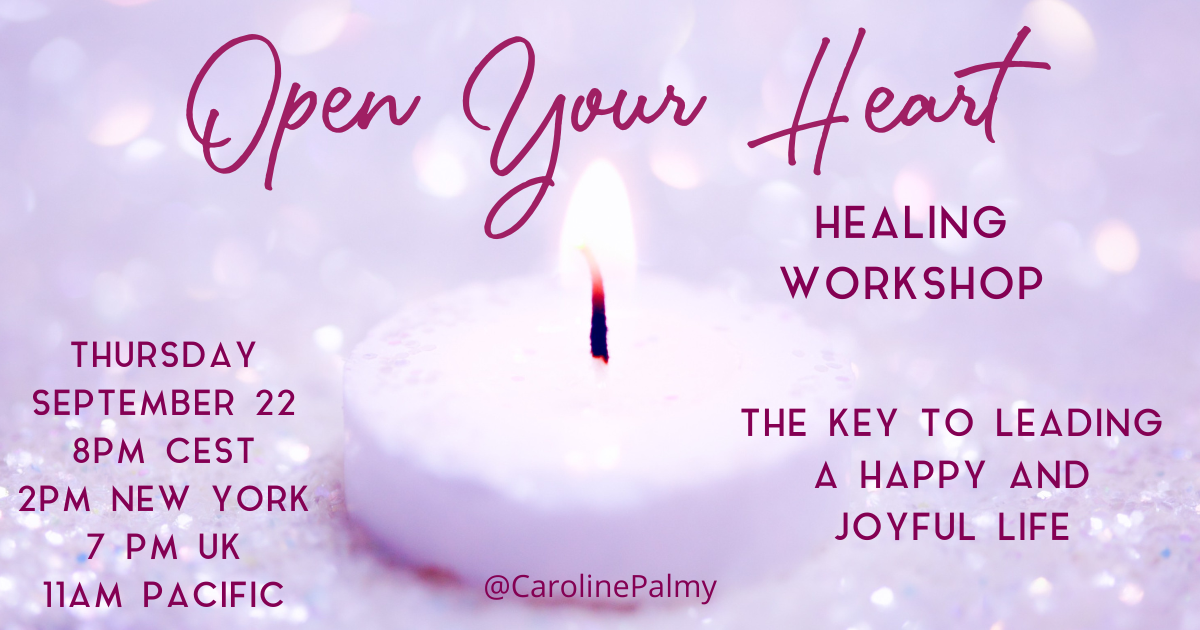 This Workshop is for Women who
are ready to heal past pain and hurt 
Are wondering, why they can't truly feel happy or joyful anymore
feel it is time to finally let go and feel free
Want to allow themselves to live from the heart
During our Workshop:
You learn why it is important we live with an open heart
Why we closed down our heart in the first place
What we can do daily to keep our heart open
We dive into a healing practice with Mother Mary
There will be time for Q & A 
After our Workshop you will feel:
So much better about yourself
Have a new understanding of the experiences that shaped you
Ready to embrace new possibilities
More joyful and happy and trust you can move forward with an open heart.
Experiencing the full bandwith of life
"My healing session with Caroline Palmy was an incredible experience. I felt like I had a week's holiday by the beach by the end!
Caroline holds a very loving and nurturing space for deep healing to take place.  Her support brings you into a wonderful place of peace, flow and connection. Thank you Caroline!"
What will happen during our time together?
Heart Healing at its Best ♥ 
We will meet on Zoom at 8pm CEST Thursday September 22nd.
You will learn about blocks of the heart
Learn about why it is important to walk through life with an open heart
Release some pain and hurt during a healing meditation with Mother Mary
Embracing our inner joy and happiness
Getting ready for the new era and leading from our open hearts 
Join me for this Open your Heart Healing Workshop 
Thursday September 22th- 8pm CEST
(2pm New York, 7pm London, 11am Pacific)
Replay plus a special workbook will be emailed to you
Duration about an hour
"Caroline is one of the most loving and gentle souls I know. Her energy is filled with love and she sees everyone with so much compassion and offers her wisdom so generously. I love how she shares her stories and challenges with such an open heart and by doing so she helps others to feel safe enough to open up their hearts too. I highly recommend working with Caroline and know she will always show up fully and shower her soul sisters with unconditional love."