18 Aug

Deeply Healing Journey Part 3

Welcome back to the insights of my deeply healing journey around the United States of America

If you have missed the beginning of my trip, you can read up here:

Enjoy the continuation and last bit of our journey!
New Orleans
New Orleans is another new place for me, a city I've always wanted to visit. I loved how they celebrate life. We saw a wedding parade, and it was so amazing, so cheerful and lovely.
I just could not stop myself from dancing to the music I heard all around us.
New Orleans taught me to be in my own rhythm, allow my own music to play along to the tune of life, improvise as I go, lay back, and just have fun.
New Orleans is known as the Big Easy. It's laid back attitude, reminding me to see the fun in life is the lessons I got here. I saw that I take my life far too seriously and lose the fun side of it. So take a step back, enjoy the ease in life, and allow yourself to have more fun.
Visiting a battlefield was impressive and I was able to be a clear channel, releasing lot of pent up pain and allowing the love to flow into the earth too, while not be affected, myself, by the pain. I love my work and apply it wherever I go. I think I learnt to LIVE my purpose which is all we are asked for, right?
It's OK to be tired – for all of us, and also for me, holding it all together.
Teenagers might not tolerate heat and humidity that well either, I learnt 😉
What the kids loved most about New Orleans: visiting a battlefield.
What I loved most was the ease of life, and the laid back way of living.
Orlando
When I left New Orleans, I realized I was NOT in the flow. Checking in took too long, our suitcases were too heavy, I could not find a decent breakfast, I was hungry, grumpy and tired and worn out. I sat at the gate and could have wept, alas, for all the people around me, I did as I usually do, held back my tears.
When we arrived in Orlando, I realized it was high time for some self-care. Traveling with my three kids, organizing everything, being on top of it all, making sure they packed, the transfers met us, I had all the documents we needed, etc. was really taking a toll on me. I was exhausted. I learnt that I could exhaust myself even while doing something I love. It was time to integrate some self-care into the trip.
The kids were due to visit Universal Park. I thought I had to go with them and just sit in the park and wait for them to go on all the fun rides; however, as my oldest is 19, I did not need to accompany them, and I took a day off.
Yes, I could do my thing, instead of sitting in the heat among a horde of people just waiting for them to be done. WOW!
I booked some spa treatments and was really looking forward to some me time. I was so guided to take this time for myself, and loved how the Universe was sending me signs.
Just booking the appointments made me feel lighter and more at ease.
However, the next morning my youngest had a headache, and I was not sure if he was feverish. He said he wanted to go to the park and I let him. I felt guilty for the older ones, having to look after a sick child, and also about enjoying myself when my youngest did not feel well in the park. However, he knew it was his only chance to ride the roller coasters.
I had a good talk with him. He told me on the way down from the room that he wanted to go with his older siblings so I could go to the spa! This is what an empathetic child will do: keeping you happy and holding up the mirror.
I talked to him and told him he didn't need to sacrifice himself for me. He could stay in the room if he preferred. Going on roller coasters won out but left me wondering if I should have been allowed to enjoy the spa while one of my kids wasn't feeling too well.
In short, all went well. Horatio had a lot of fun and did not get sick at all. I restored myself in the spa after having left instructions with the kids to contact the spa if necessary. I also felt that if my son turned worse, it was even more important for me to recharge when I had the chance, so I could help him, and be more patient and more nurturing than I would have been were I running on low energy.
I was reminded about how much I gave up throughout my life -especially during motherhood – and how often I forgot to look after myself and how I kept running on very low energy.
It was definitely time to Heal
Have some Fun
And Play
And also to learn new things and new ways of life, setting myself first is still hard, but I can do this. My kids are not babies anymore. I feel like an important step has been taken.
Reach for the moon and stars in your life, was the inspiration I got visiting the Kennedy Space Centre.
Self-care is necessary, and it is awesome to integrate some into my daily routine before I get to the point of feeling the tears coming up from pure exhaustion.
Trust the Universe and trust that my kids are capable and awesome.
Let go of the need to constantly be on top of my kids and control their lives.
I am allowed to do my own thing and it is wonderful that we could all spend a day doing the things we loved on our separate paths.
It was good to have privacy and time for myself, feeling like a deep breath could be taken, allowing myself to fill up on love and self-care.
Being pampered, I felt like a princess. How can you treat yourself so that you can feel like a princess? I will be looking into this question in my daily life: What helps me feel like a princess?
Recharging at any given moment is so essential.
Lift off and enjoy following your dreams. What aim can you set for yourself?
Be proud of yourself and celebrate your life. You are achieving so much.
Follow your dreams.
I did some card readings for myself and found the perfect answers. It is an amazing practice and something you can do for yourself, too. I love the card apps, as they are easy to use while on the go.
What my kids loved best: roller coasters and Kennedy Space Center (more the boys)
What I loved best: learning to look after myself, allowing myself to recharge and doing my separate thing while the kids enjoyed their fun
Miami
I love the beach life and swimming in the ocean. It is so healing on a very deep level. Finally… time to relax.
Allow it all in, swim in the warm sea and just enjoy the time being, without much going on.
Of course, we visited the Everglades. It was so peaceful and so intriguing, too.
I learnt a lot about alligators and felt the inspiration of walking my own path, finding my own way around things or through things, like the Miccosukee adapted to life in the Everglades.
My inspiration came back, and having recharged, I felt more at ease and could enjoy our last days in America a lot.
Also, the kids were more at peace. It showed me that we all mirror each other, and the more at peace I am, the less the kids are irritating me with fights 😉
What the kids loved best: visiting the everglades and touching alligators.
What I loved best: swimming in the ocean and just being.
And back in Zurich
We were traveling back home. To be honest, I did not miss the cooking or laundry (though I did some laundry from time to time, as we did not have clothes for 5 weeks in our suitcases).
It was good for each of us to look forward to our own room, to enjoying some privacy, and yes, not having to live out of a suitcase any longer was great.
We finished up the last packing of our suitcases, making sure we had everything and hoping the luggage wouldn't be too heavy 😉
Then a night flight home.
When we got back, we petted our cat and checked on our tortoises. We aired the house and yes, unpacked, did laundry, put things away, but somehow kept the ease and holiday feel a bit longer.
I decided that I will set aside some time each morning to tap into the easy of life feeing, the knowing in my heart, to find inspiration, and to ask the kids to help me with the household chores.
Vacation is a feeling within me, a resource I can tap into any time I'd like. In a way, being at home does not mean that vacation time is over, vacation is in my heart and I can tap into that feeling by embracing all I learnt on that wonderful journey and integrating it into my daily routine. Breathing it all in on a daily basis will be awesome.
How can you be more at ease in your own home and find a way to have a mini-vacation each day?
I will be writing more about what I learnt in upcoming blog posts
Stay tuned! If you are not already on my mailing list, you can sign up  in order to receive more posts on Healing, Self-Love, and Single Motherhood, as well as the weekly reading in my Newsletter, From My Heart To Yours, in your inbox.
Warmest of hugs,
Caroline
Full Moon Release
Sign up to receive a deeply healing Meditation from my heart to yours: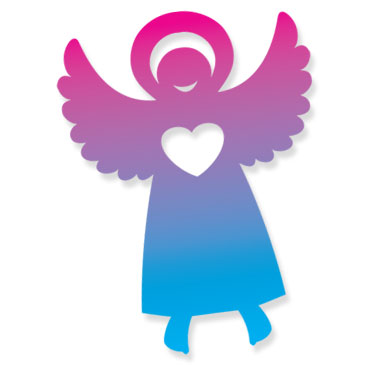 Subscribe to my newsletter:
Sign up today and receive all my latest news.