11 Aug

A Deeply Healing Journey Part 2

Welcome back to the insights of my deeply healing journey around the United States of America

If you missed the beginning of our trip, you can read it here:

Enjoy the continuation of the journey:
Chicago
Welcome to the Windy City! We enjoyed our visit and meeting up with friends from Zurich.
I loved the beach at Lake Michigan and the feel of this great city. I loved visiting it 13 years ago and was happy to come back again. Chicago is special to me, and I feel a kind of freedom there.
Make your own rules, is what I was reminded in this city. We do not always have to follow others rules (of course, we all follow the rule of not harming anybody and be friendly to thy neighbor, as well as being good role models and citizen of this planet earth).
The Chicago feeling got me thinking about how much I still attempt to please people around me, and how reluctant I am to put up my own boundaries and rules.
It was time to grow and really look deep within: what are my values, and how can I follow up on them, as well as working to release old family rules and patterns.
It is OK to live outside of boundaries. It is ok to set yourself free. We often hold ourselves back by putting up boundaries or imaginary fences. I ought not to do this. Because why not? Why not try new things, why not expand beyond my boundaries?
My kids loved the Science Museum and Lake Michigan. They wanted to have a swim, till they dipped their toes in and realized how cold the water was. They also loved the tilt (30 degrees tilting down over the city of Chicago) on the Observation Deck in the Hancock  Tower (and Mom chickened out of it 😉 )
I loved the area around the lake and just being in this great city.
San Francisco
Coming from hot New York, DC and Chicago into San Francisco had us shivering.
I was reminded that the coldest winter I experienced was the summer I spent in San Francisco (a quote origin a discussion)
I so loved spending time with my godson and his family, Long time friends are a treasure and time spent together is amazing.
Family counts, not only my three kids but also expanded family.
True friends nourish the soul. There never is any ice to break between you, and they know your story, as they've been with you for decades. They accept you as you are and always have an encouraging word for you, and a soul-embracing hug. I so treasured spending time with my lovely friends in San Francisco.
However, sometimes kids fight, and after being together for 2 weeks, emotions got a bit tense. We all realized being on top of each other for 24/7 can be challenging. There is hardly any space in hotel rooms and on tours, and we all grow tired of being surrounded and are in desperate need of alone time.
Spending 6 days in San Francisco was great, and we really got to see a lot there.
My kids loved the Science Academy, Planetarium, and Catherine loved shopping with Auntie T.
I loved the Japanese Tea Garden, Sausalito, the Glass Beach, and seeing long time friends and their embraces, as well as hugging my wonderful godson.
Los Angeles
We traveled south to LA and we found inspiration there.
Follow your dreams was one of my first messages from Hollywood. It is so worth following up on your dreams and allowing yourself to dream big.
Be your own star. We are all Stars. It is time for you to sparkle and shine, and feel into your star being and what it means for you – that was the message I was getting in LA.
Feature in your own movie, lead your life and create your own movie. Make your life real and follow up on your own version. Dream your own dreams.
Be true to yourself and step up into your awesome being. Take deep breaths and allow it all in. No need to copy someone else, just be yourself.
Despite the fact that my daughter Catherine was in her favorite spot, she had huge issues with her younger brother, Horatio. The younger two siblings were becoming more and more agitated towards each other. I felt some built up frustration boiling over.
So I had to step in-between them a lot, deciding when to let it go, and also attend to my own need for peace and quiet among the kids' harsh energies.
Staying centered, cutting my cords, and shielding myself with pink light helped me along. I also cut the cords and used pink loving energy on all three of my kids so they were able to be more themselves and stay centered too.
Enjoy the video explaining and showing you, how you can cut the cords and pour pink loving light around you or a loved one:
Being on top of each other 24/7 brings out the worst in everyone. Being tired and hungry does not help either.
I was reminded of my friend telling me that traveling with teenagers is like traveling with babies – when they are hungry or tired they become grumpy. Amen to that. 😉
What my kids loved best: Catherine, EVERYTHING; boys Santa Monica Pier.
I loved The Walk of Fame and the Hollywood sign, as well as walking along the beaches, and as always enjoying fresh seafood.
Sedona
Finally, a first for me. I have never been to Sedona before and was really looking forward to the spiritual place and sensing into the Energies.
However, we had to get up really early for all of our city changes, which did not help to improve the moods of my kids. 😉
I so loved to see the Grand Canyon! What an amazing view and colours. I am deeply humbled by nature and loved to feel the energy of Mother Earth.
After all the city energies, it was refreshing to really feel the spiritual hotspot energies of Sedona and enjoy a calmer pace.
What to do when you do not feel what you were expecting, or if the feeling does not meet your expectations? I was wondering this for a while, as my expectations for Sedona were very high. Instead of worrying about it, I let go of expectations and allowed myself to just experience it all, allowing myself to feel what I felt, even if I felt differently to others. I learnt to trust my own voice and just breathed it all in.
On the Vortex Tour to all the sacred places around Sedona, I felt deeply grounded like never before. This was such an amazing experience, and I was in awe of it all. Of course, that was on a male vortex, a.k.a. time to embrace my male energies more.
I felt alive and purified and centered, and just in awe of the red stones around us.
I learnt more about Balancing male and female energies, and really about allowing myself to receive as much as I give.
Catherine loves green smoothies and had one each morning, so I set my intention on creating them at home, thus supporting her wish for healthy food.
Sedona was awesome and in so many ways more than I could have ever expected.
What my kids loved: the Grand Canyon and the pool in the hotel 😉
What I loved: feeling grounded, breathing it all in, getting inspired as well as the red rocks, amazing nature, and – of course – being able to visit the Grand Canyon
I loved sharing the second part of our journey with you! Stay tuned to read on about the last part of our adventure and what I learnt from it all.
Next week, I will be sharing the third and last part of our journey.
If you are not already on my mailing list, you can sign up in order to receive more posts on Healing, Self-Love, and Single Motherhood, as well as the weekly reading in my Newsletter, From My Heart To Yours, right in your inbox.
Warm hugs,
Caroline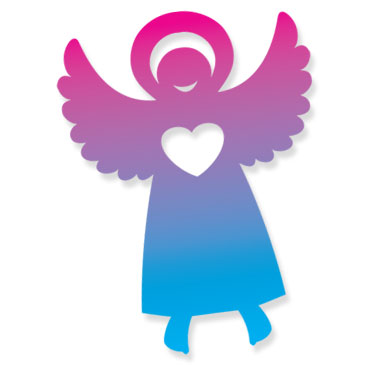 Subscribe to my newsletter:
Sign up today and receive all my latest news.