06 Aug

A Deeply Healing Journey Part 1
Travelling Opens The Heart
I just spent 5 weeks travelling in the United States with my three kids. We thoroughly enjoyed our adventure. It was a deeply healing journey down memory lane for all of us, especially for me. I learnt so much, and was able to let go of some emotional luggage I'd been dragging around, and I noticed old behavior patterns coming up to the surface again.
Travelling with Teenagers
Being a single Mom is often challenging, especially when travelling with three teenagers. It was also very rewarding and we grew even closer, despite the fights my children had.
'No conflict can persist without your participation', a wonderful quote by Wayne Dyer. I recited this one a lot on our vacation, but they did not get it. They held on to the urge to be right, the urge to always have the last word, their stubbornness was stronger 😉 (I do NOT know where they have this from?)
I saw my teenage self in them. I learnt to allow them their rebellious phase and accepted that some wisdom comes with age.
I remembered reading about teenagers and they were compared to the teenage phase of a lobster when its baby shell falls off. He is naked and hides in a cave because he is very vulnerable. He'll stay there until he has grown a new shell. Yes, they are vulnerable and use biting words.
Letting Go, Trusting and not taking things personally were big themes for me on this trip, as well as learning to ask for help from my kids. I am so used to being the catering and nurturing Mom that I forget they are not the small kids anymore.
Before the adventure
I had booked flights and hotels in January, so all was set and ready.
I later booked all the day trips, just to make sure we could do what we wanted. Airport transfers were another worry of mine, as I felt that 4 people with 4 suitcases would never fit in one taxi, so it was better to get it done and sorted beforehand so that I could release worries on those issues.
Connecting with all the friends we wanted to meet up with and organizing the schedule around those meetups was fun. I was so happy to connect with them and even after 12 years, it was just like we saw each other yesterday. I love it.
Healing started ahead of the trip
The day before we started our huge journey, I felt a bit under the weather. I put it down to 'Reisefieber' (literally translated it means travel fever; however, it is usually an over excitement to an upcoming trip). I woke up on Monday morning with a sore throat, though, and a sinus pain and thought that is the last thing I needed when I was getting ready to fly for 8 hours.
This was just the beginning of a deeply healing trip, where everything I ever encountered showed up in my life again 😉
I know sickness and illness can be a sign of healing, a sign to let it all out of your system – this time for good. So I embraced it and went on my journey.
New York
Traveling to New York was exciting, but my sinus pain was nearly unbearable especially when the airplane started its descent. I started tapping on my face and especially the areas that hurt (I did not follow the EFT procedure; I adapted it to my own needs, which is awesome), and it released a lot of pain. I did feel comfortable and could deal with the landing with joy and ease.
Meeting long time friends was an added bonus. It was great to see my friends I left behind 12 years ago when we moved back to Switzerland. It was lovely catching up and hugging in real life, and it felt like we were never apart. Soul friends.
Trip down Memory Lane
Visiting my former home, tears and good old memories came up. A part of me wished for that life I had then. Back then, I was still married, I had someone to take care of me. My youngest, Horatio, was just born, and, looking back, it felt like it was easy and carefree – not including the emotional drain and unsupportive ex, the emotional abuse of a narcissistic partner.
It is wonderful to know we always remember the good parts and somehow overcome the less good parts. Looking back, I see how far I have come, how much I have overcome, and how I've reconnected with my freedom, my peace, and my inner love, which I have come to embrace since then.
A trip down memory lane can be very healing. I loved visiting places I stayed 12 to 14 years ago when we lived in the New York area. It was a very deeply healing visit, and good for me to come back to and embrace the pain from those days and release it, rather than pushing it away, as I used to do.
Accept the past, see the good, heal, and move on.
Treasure what you have in this moment. Looking back, you may only see the good and might wish to have the past back – or at least parts of it.
Remember you can create your own reality right now. Whatever you are missing from that part of your life can be integrated into the here and now, too.
I love the hustle and bustle of a busy city, especially New York, the city that never sleeps. I remember from my previous visits that I could not sleep in, I had to get up and keep going, exploring the city. This time around, however, I felt centered. I was able to find peace amongst the bustle and it all felt good.
I saw how much I have learnt about releasing lower energies, staying grounded, and being myself.
Meanwhile, my cold developed into a full-blown head and chest cold. I had to take asthma medicine, and I embraced the clear out my body underwent. It was healing and releasing.
What my kids loved best: Intrepid, the aircraft carrier museum and the Turtle Pond in Central Park
What I loved most: meeting friends face to face, seeing how easy my kids adapted to the American way of life (they took like fish to water), enjoying this adventure together, showing my youngest the hospital he was born in (Lenox Hill), and showing the kids around my old favorite places. It was a good old trip down memory lane.
Washington DC
After spending 6 days in our old stomping ground, New York, we moved on to the capital of the United States.
Treating myself as the VIP I am was one of the big lessons I took on. I enjoyed being picked up by an SUV and shuttled onto the hotel. It felt so good and peaceful and being treated like the princess I am, that we all are.
How can you ease your life? What support can you call in? What would help you feel pampered?
Calm and serene
Washington DC had a completely different feel to New York City. It was less rush, less bustle, more calm more serenity, and a deep knowledge of being the center of America.
I felt at ease and centered, and really embraced more of myself, too.
You are the president of your life. What can you do today to rule your life, take your next step, and be proud of yourself?
We enjoyed a wonderful 4th of July parade; however, it started to pour and we had to get some ponchos. The fireworks in the evening were lovely, despite the clouds.
My kids loved best: Air and Space Museum and the Spy Museum,
I loved the feel of the city, the WWII Memorial, and the Air Force Memorial next to Arlington Cemetery, as well as seeing the Capitol, Lincoln Memorial, the White House, etc.
Unfortunately, we missed out on Madame Tussauds Wax Museum. I wanted to see the display of presidents. This is something to look forward to on our next visit, whenever that will be.
I loved to share with you the first part of our journey, stay tuned to read on about all our adventures and what I learnt from it all.
Next week I will be sharing the second part of our journey.
A deeply Healing Journey Part 2
Stay tuned! If you are not already on my mailing list, you can sign up in order to receive more posts on Healing, Self-Love, and Single Motherhood, as well as the weekly reading in my Newsletter, From My Heart To Yours, in your inbox.
Warm hugs,
Caroline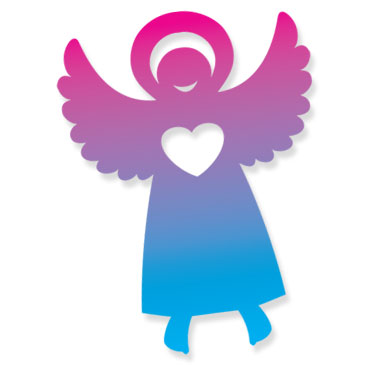 Subscribe to my newsletter:
Sign up today and receive all my latest news.