03 Mar

The Journey To Be Me, Online
I just published my new website
I have just gone live with the third version of my website, and I remember distinctly how challenging it was the very first time around, how much easier it was the second time around, and how completely in the flow it felt this time.
Have a look at PalmyHealing.com. Your feedback is always welcome.
Publishing a website is always a major event, and there are so many details to attend to. I knew from the start that I lacked the patience to handle the technical aspects of building a site, so I invested in a website administrator.
Sharing what you are doing – your love passion and purpose – can be daunting. It almost feels like going naked in public! However, the truer to yourself you are, the better it goes.
This time around, I feel like I have really stepped into my colours embraced most of who I am (we are all works in progress). I feel confident in sharing myself. It is a wonderful feeling, and I hope to inspire you to feel the same.
Two years ago
I finished my EFT (Emotional Freedom Technique) and Pranic Healing education and I was already seeing clients. I knew it would be good for my business to have an online presence, as I love to be online and share my experiences. I decided to make a website.
Back then I had no idea where my path would lead me to. I would have never imagined ending up where I am now. I was not used dreaming big.
I heard from a friend who had a site built and who recommended her website administrator, Will. (BitstromDesign.co.uk)
Naomi Gilmour offers a fabulous course Create your own website, in case you rather do it yourself. I can highly recommend Naomi and her courses, they are fab and fun.
I kept my first site simple, as I was still trying to be widely accepted, so I was simply talking about energy work, I stayed on the 'safe' side.
I offered EFT (Emotional Freedom Technique, also called Tapping) sessions and Pranic Healing Sessions. Both techniques have been scientifically proven, and I felt like that fact kept me on the "safe side."
I did not want to show my spiritual side at all because I feared I could be ridiculed or not taken seriously.
I even hired a 'ghostwriter' (someone who writes your text and blog posts for you) for my page, as I didn't feel comfortable talking about my offerings and myself. It felt so weird. Writing about myself still feels weird sometimes, however I got more comfortable doing it.
My soulful writer, Kate, does a fabulous job. If you'd like to hire a writer, I can highly recommend her (KatePhilbin.com).
I always had excuses not to go public back then. I always convinced myself that this bit or that bit was not perfect and it needed to be changed.
Yes, I lacked a bit of confidence to just go out there. I also imagined that everyone would see my page and judge it and me negatively.
Luckily, Kate and Will pushed me gently to go live, and you know what? I am still here! 😉
Doreen Virtue Seminar
When I attended Doreen Virtue's seminar in Zurich only half a year later, I knew that what I was doing wasn't Pranic Healing, but was actually Angelic Healing. I channel healing from the Angels. I always knew I was doing more than following the protocols of Pranic Healing, but I hadn't fully understood before that seminar.
I felt restricted by the structure and strict protocols we were supposed to follow in Pranic Healing. I had guidance to do much more, and so I did.
I loved to be in the flow, and the Angels showed me so many wonderful healing techniques that you wouldn't read about in any book, not even in Doreen's.
EFT always felt a bit too "left brainy" for me, if you want to call it that. I love to use it and I love to help people get over a nervous patch or over their restrictive fear; however, I knew it was not me, or at least NOT the true essence of me.
After that seminar, I knew it was time to show my true colours and my love for the Angels.
I have given many readings and received wonderful feedback, and I loved all my Angel courses that I took with Doreen and Charles Virtue, as well as the courses I took with Diana Cooper. I soaked all of the information up and really felt at home around Angel people and the angelic realm.
My second website was born
So I stepped up and integrated the Angels into my new website. I think Will was a bit astounded by my request for a new version only half a year after we published the first version of my website.
I had to smile. I knew I was growing and I was becoming more and more Caroline, my true self.
This time, I even wrote my own text, even though it still felt awkward. I had two versions of the site: one in English and one in German. I learnt that I could express myself better and more at ease in English, so the German writing was always a bit of a hard task for me to feel comfortable in. Maybe it's because you can speak of healing in English; however, in German 'Heilung' has a different ring to it.
I had no problem sharing the Angels, and I accepted that my work wouldn't fit everyone. If someone didn't like my work with and references to Angels, I wouldn't want to work with that person anyway.
I learnt I could not please everyone like I had tried to do all of my life. I learnt that the only person I really had to please was myself. I learnt to be true to myself in more ways than I could even imagine.
Creating a website to suit you is a gradual thing. So when you start out with a website, just go ahead and be flexible. The original version of your website does not have to suit you for 10 years. We all change over time, so do our clothes and our websites and how we promote ourselves.
Stepping into my colours
A bit more than a year after adding the Angels to my site, I am proud to say that I have stepped even more into my true colours and am happy to share a wider area of my work.
I've incorporated guided meditations into my offerings. I create personalized meditations for my clients, and I love the journey the Angels take us on when I channel a meditation. These meditations are deeply healing and nourishing.
Receive a healing meditation from me: on my Website Guided Meditation.
I might not have that many Angel pictures on my site anymore; however, rainbows are always a reminder of the beauty within and in the Universe. We are all deeply connected with the Angels and the love from the Universe.
I share the fact that I work with Angels more openly nowadays. I even had an inquiry by phone – a man who found me on one of the EFT sites where I am still listed. I intuitively felt that he didn't want to work with a spiritual person, so I talked about my work channeling the Angels, and he excused himself.
I was fine with the fact that he didn't pursue a working relationship with me. I knew I was NOT the right person for him, and hence, I couldn't really help him along. Of course, it is a pity 'losing' his business, but I think I would have done a disservice to both of us had I took him on or reduced myself to 'just' EFT. I knew EFT could help him, but for me, doing simple EFT is not who I truly am. I would have felt awkward trying to hide my spiritual side.
I asked the Angels to help him find the perfect therapist so he can be helped and guided along.
Does this mean I only work with spiritual people? No, not at all – but I do know that I want clients who are at least open to Angels and the Universe.
Adding rainbows
I love rainbows, as I see them being symbolic of a promise of a brighter future here and now.
I love colours and rainbows contain all colours. They are so pure and sparkly and just amazing and yes… magical.
Rainbows are also the promise of a new day and brighter day.
Videos
When I updated my website, I integrated videos into all of my pages so prospective clients get a sense of who I am. People can hear and see me, and find out whether they would like to work with me.
Many people have told me that I have a calming voice and that they love my readings and videos. Why not share these things on my website so that everyone can get a better idea of who I am?
I love sharing videos about my love for my work and what I am doing. I hope it comes over clearly.
Dropping the German
Something that was always a bother to me was the German version of my site and having to update two pages all the time.
I learnt that my ideal client speaks enough English to understand what I am writing about. I am comfortable holding a session in German, however, the writing and duplication was too much.
When I saw my friend Karina's website (KarinaLadet.com), and noticed that she had just one page in FRENCH in all of her website. I felt it was an awesome idea. Now, I have ONE page dedicated to German (Deutsch) where I share a bit about my work in general and give an overview just for the people who struggle with reading English.
This way, I support my local client base while easing the burden of updating my site in 2 languages.
Life feels so much easier and I am so much more in the flow.
I've learnt to do it RIGHT for me, without feeling like I have to please everyone.
Getting out there
This time around, we went online before my site was perfect.
The PayPal buttons still showed coding and the pages had no featured images, which made sharing posts weird. I still have to have someone go over the German text while it is already published.
I feel more comfortable also, as my lovely Editor, Susan Ellis-Saller, went over my English text with her magical wand, and pointed out several things to me before we went live. She is awesome, and I can highly recommend her, not only for her editorial work but also for her Reiki Sessions and most of all her Spiritual Business Mentoring work. (SusanEllisSaller.com)
Learn to be flexible
I am very much OK with the fact that we all change constantly, so why should my website be static?
I don't fear showing my human side online. We all make mistakes.
Yes, I still have a high expectation of myself and still have a hint of perfectionism in me; however, I am much more in the flow, happy, and flexible.
I also know that mistakes on my website might not haunt me for eternity, as long as I share my messages with love.
So, dear friend, if you'd like to start with a website, remember the first step is always the hardest. If you do what feels right for yourself and just take one step at a time, though, your confidence will grow and you'll find that there is a big loving world out there, ready to embrace you.
Warm hugs,
Caroline
PS:
My Upcoming Events:
Lecture at the American Woman's Club in Zurich, Tuesday, March 15th at 10 am. Please register at Connect with your Angels
Harmonize Your Life with Archangel Raquel an Online Webinar on Tuesday, March 22nd at 2 pm CET (8 am EST, 1 pm UK Time).
Harmonisiere Dein Leben mit Erzengel Raquel a live Workshop in Adliswil, near Zurich, on Thursday, March 31st 7 pm.
My Healing Shop:
If you missed an event, you can always find my meditations and all my webinars in my Healing Shop.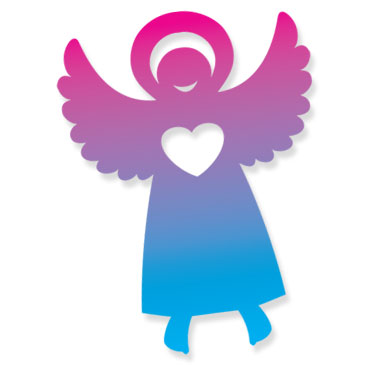 Subscribe to my newsletter:
Sign up today and receive all my latest news.