17 Jun

Summer Solstice
21st of June, which is also known as the Summer Solstice, is the longest day of the year here in the northern hemisphere.
Summer is coming. Of course, it already feels a bit like summer in many cities, as it is a gradual change from one season to the next. Summer officially starts on June 21st, though, on the Summer Solstice, when the sun is at the highest point on the horizon.
This is the longest day, the day with the most daylight and the shortest night. It's a day many cultures still celebrate.
Countries in the far north have sunshine for 24 hours a day, up to 6 months of the year.

Beginning of a new Season
What does it mean when a new season begins?
When we move from Spring into Summer, the days get warmer and most kids have summer break.
It is a gradual change, from flowers and new growth on the trees, into a more relaxed and playful season. The weather is warmer, the sun is shining, and we are outside much more.
You might enjoy being at the beach or pool or on your patio.
It is family time. The kids are playing and allowed to stay up longer. Friends and family get together, enjoying an outdoor meal, or relaxing and having fun together.
It is also a letting go of Spring. The flowers have turned into tiny fruits that will grow and ripen during summer.
The gentle fragrance of flowers is gone from the breeze and there is a heavier and warmer, earthy smell to life.
It is a time to say good-bye to Spring and welcome to Summer. It's a reminder of the changing seasons, of the cycle of life.
What does Summer mean to you?
I love the warmth, being outdoors, feeling carefree, and wearing dresses.
Ancient Rituals
The celebrations around the Summer Solstice go far back in time, to the ancient civilizations.
There are some pagan rituals that celebrate the height of the sun, and that also acknowledge that, from now on, the days get shorter and the sun will retreat further south once again.
Midsummer Night is still celebrated in some countries with bonfires and festivals.
How do you celebrate Solstice? Do you?
Personally, I will thank the sun for bringing us the warmth and the light we all need to live. I will sit outside and honour Mother Earth. I will thank the flowers and trees for being with us, helping us. I will also do a little dance to welcome summer and the outdoors.

My friend learning it is ok to change along the Seasons
During a recent call I had with Joanna Hannon, she told me that she wants to change the theme in her group again; however, she does not want to change again, as she feels being inconsistent and that she might irritate her friends in the group.
I just pointed out that summer is coming, and a new season is starting, and that it is ok to change as we will be in a different flow again.
I looked at her and had to smile. I value how relaxed she became and how she was able to embrace her inner call for change.
It just showed me again how important it is to listen to your own inner voice, to your own flow.
When you are ready to change, do it.
What is holding you back?
Fear?
Fear of what?
Fear of not pleasing others? Fear of being inconsistent? Fear of being brazen?
Joanna took the leap and allowed the changes to happen. She is very happy now, as she is in her own flow. And do you know what? Her friends enjoyed what she did, and embraced the change of Season and themes with her.
She realised that trying to be consistent was only holding her back, and it actually got her stuck.
Once we are in the flow, anything is possible.
What is holding you back?
I love being in the flow.
Where could you do with more flow in your life?
How do you celebrate a new Season?
Change can be subtle, especially with seasons, as they come in gradually, or not at all, like there is no snow in the winter, or the summers without warm temperatures, that are more wet than usual. Embrace these seasons anyway, and accept each day as it comes.
Summer is an easy season, or so I feel. Of course, older people might not enjoy the heat and might have more problems.
Summer lets us enjoy the outdoors, celebrating life, and allows us to take things easier. It is hot, so we can't move as fast.
We can sit around, drink an iced tea, and chat with friends.
We can lie around and read a book, swim in the ocean, and enjoy summer break.
Everybody seems to be more cheerful in summer.
Everybody seems to smile more in summer.
How do you celebrate Summer?

What could you do to welcome in the new Season
First of all, allow change.
Be open to the new.
Be flexible and cheerful.
Yes, it is important to have a certain amount of continuity in life; however, flexibility is also a wonderful trait.
Give yourself the time you need to adjust but don't hold yourself back from making changes.
I have learnt that now, before the Solstice, there are more sparks in the earth's energy field, and I have a harder time meditating and sitting quietly. I feel like everything is going so fast, and I feel like I need to do 100 things at the same time.
Just breathe and then you will breeze through this high-energy phase. Now that you are aware that there might be a heightened energy around you, you might feel better within yourself, like I did.
How would you love to celebrate summer?
I will brew a homemade iced tea, sit on my patio and embrace the new season. Welcome, Summer!

Exploring all this in my Palmy Healing Circle
I love the seasons and the unique energy each one brings.
I love special occasions in the year, such as the Solstices or the Equinoxes, and I've really learnt to embrace it all.
I learnt to listen to my own internal flow and to adapt to the energy of each new season, just like my friend, Joanna, realising that it's ok to feel the urge to change when there is a new season coming up like I pointed out to her.
Would you love to feel more in the flow, too?
Would you love to understand your urges like Joanna?
We will do this and more in my Palmy Healing Circle.
I'd love for you to join us.
Enjoy a wonderful Summer Solstice
and remember to embrace Summer in all it's glory
Warmest of hugs,
Caroline
PS: Please be aware, that over the summer month, my Weekly Reading will only go out through my Newsletter. If you like to receive the weekly guidance, please sign up to my Newsletter below.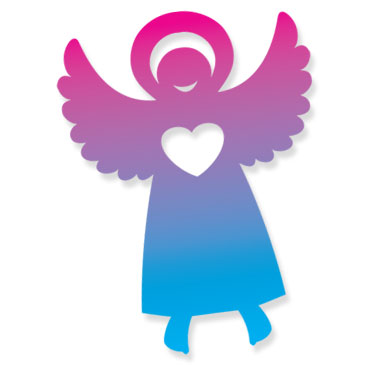 Subscribe to my newsletter:
Sign up today and receive all my latest news.