24 Dec

See How Far You Have Come
It is always good to look back….
…. to see how far you have come
Last week, we looked back over the first half of 2015. I shared my personal, emotional, spiritual, and business growth. (Review of first half of 2015)
Are you ready to read about the second part?
Have you had a chance to look back over YOUR year? If not, please do so soon.
July
July meant summer break, time to travel, and also, take some time just for myself.
My children and I had a lovely time in Venice. I have never been to that fabulous city, and my daughter, Catherine, and my younger son, Horatio, came along, while my older son, Mathew, stayed home and worked at a summer job.
It was lovely family time – relaxing and getting into the Italian life, which to me meant loving and eating and just being happy and celebrating life.
When we returned home, I loved working in my outdoor office, where I made sure my posts got shared and just caught up with emails and business stuff.
Later in July, I went up into the mountains, to a fabulous Ayurveda retreat at Hotel Fidazerhof (Fidazerhof.ch), where they serve fabulous nourishing food. Antonia, the Ayurveda Doctor, really examined me closely and helped me to release some of the acid that has accumulated in my system over the years.
I had a very deeply healing week up there, without my kids. It was the first time I was away from my kids for more than just a day.
It was also the very first time I had a vacation on my own and did something just for myself.
It was awesome. I love the mountains. I love nature, and up there nature is still untouched and so pure.
The air has a higher energy, and I did some deep healing – touching parts of myself that I had been neglecting and releasing some old pain I'd been holding onto.
Of course, I missed my children, but, then again, it was very relaxing to just be by myself and have time to deeply reconnect to my inner core.
August
I went to Italy with my younger son, Horatio, to meet up with his friend and his friend's family. We enjoyed a couple of days on Capri and then some time at the beach.
I read a lot and enjoyed some downtime while visiting with friends and swimming in the ocean.
I love the ocean, it is so soothing and healing, and also love the easygoing Italian way of life.
Mid-August was time to go back to school and adopt some new routines. I stopped driving my kids to school they happily started taking the public transport. It was a huge relief for me. (How saying No has opened up my life)
I treated myself to an Astrological reading with Pam Gregory (The Next Step). The reading helped me learn so much about myself and got a step further in self-acceptance. Hearing that you are just the way you are, is wonderfully liberating.
It was a bit hard for me to get back into the routine after a leisurely summer. I needed that time away, and I also loved to be back in a normal routine.
Plus, all the preparation and Meet The Teacher Nights at school and just getting back into the swing of things always takes some readjustment.
I started to use Periscope (@PalmyHealing) as another way to connect with my crowd and share some daily guidance or things that I have learnt.
During this time, I missed another Women's Circle evening with Urte using vibrating sounds in the woods.
September
My oldest son Mathew started University, and he took to it like a fish to water. I was so happy proud and relieved.
He had a collection of experiences all through his school years as an Indigo Child, and seeing him find his place, and knowing he feels good at what he is doing is just wonderful.
I love the fact that he is so independent and enjoying his university days, however getting up at 5:15 AM every morning does take a bit of a toll on both of us.
I held my first Online Webinar, Releasing Old Burdens With Archangel Michael. It was an awesome experience, despite the fact that I had some technical glitches because I was using new software. Many starts are a bit challenging.
I also started my live workshops in Adliswil again. I was so thrilled that two people signed up, but a bit sad that both of them cancelled on very short notice. Never mind, those things happen.
A group of woman I know worked together to get the Gesundheitsnetz Adliswil life and up and running. It is wonderful to have a place to share our experiences and a platform for people to find the help they are looking for. I am happy to be part of that group.
There were also some solar and lunar eclipses that were quite intense for me in September, and I needed time to hibernate again. Did you feel a difference during those times?
I attended the Indian Music and Healing Concert by Balaji També – and I loved it! I was able to feel a shifting of my energy and deep healing take place. It was such an amazing experience and worth the drive into Zurich.
I donated our Table Tennis table to the school, a first start into releasing things that no longer serve us.
I met up with my friend, artist Lizi, who designed my logo (The Story behind my Logo). It is always lovely to catch up when she is in Switzerland.
I finally met my landlord who came by and had a look at the house. The little scare I went through when I thought he wanted to sell the house or move back into it himself (What to do when fear strikes) turned out to be just a scare, luckily.
October
I started a fabulous course with Naomi Gilmour from branchingoutonline.co.uk called Smart Social Media Success.
I was already active on Facebook, Instagram, and Twitter, but I needed to know more about Pinterest and Google + as well as LinkedIn. So her course was just the thing I needed, and I liked it a lot.
Naomi was awesome, and supported all of us in the group, and I found new friends among them too. I can highly recommend working with Naomi.
I held my second online webinar, Archangel Raphael Release Old Wounds. This time around, my technical knowledge was better, and all worked smoothly. Yeah, you see, keep going….
I released some more of my married life and donated my clothes and shoes to the church. (Stop Should-ing yourself)
October was the month to reconnect with some Angel friends, and really feel the energy and understanding we share.
November
I knew I wanted to keep my webinars and share them with everyone who was interested, so I started to implement a shopping system onto my website, thanks to my Website Admin, Will, from Bitstormdesign.
I always love to learn new things and keep growing, so I chose to take some online courses.
I started Doreen Virtue's Assertiveness Coaching Online Program and learnt a lot.
I also learned so much about the Universal Law from Mike Dooley and his Playing the Matrix Online Course. I loved that, too!
And I loved to reconnect with Dr. Wayne Dyer and his Soul Teaching Online Course.
I am so happy that I was already able to share this vast knowledge with some of my clients. I love to learn more for myself and for you all. There is so much out there that I love.
There is a lot covered in those courses, and with everything going on around me, I am still working completing them, and enjoying them at a more leisurely pace.
I finally applied to Leonie Dawson's Business Academy. I finally felt it was the time for me now. I have been following her for a while, and always felt she is great. Now is my time to work with her.
I have ordered her fabulous Year Planner (Leonie's Year Planner) and I know that 2016 will be the year to open up and expand.
I implemented a weekly Meditation Class, as so many friends and clients asked for it. Meditations are what I love and what really gets people in the flow, too. There is so much healing going on during the mediations, it is amazing. I love to work with the Angels.
I shared my first E-book, Life with an Indigo Child and I got great feedback from readers. I was so happy to have shared my experiences, and that I could inspire other moms by doing this. Most of all, I want them to feel that they are not the only ones dealing with Indigo Children.
I also learnt to take some time out and implement self-care and rest, as doing too much was wearing me out and I ended up having a cold. (What having a Cold has taught me)
I held another wonderful online webinar, Heal Your Heart With Mother Mary. I got the hang of the technology now and love it. If you missed any of my meditations or webinars, you can find them on my Healing Shop.
I gave up my family car, and the first car – ever – I chose for myself and all by myself. It was a symbol of my strength and start of independence. (Stepping into my own power)
I started to come out of my shell a bit more, too. I needed that hermit time over most of summer to really get to know myself better, be my own introverted self (How does it feel to be an Introvert) and to enjoy my empathy (How does it feel like to be an Empath) during this time geared towards myself.
Now that I have grown and reconnected with my inner and truest self, it is time to get out of my cave, shine my light, and reconnect with loving friends, family, and clients.
I had a lovely lunch with one lady from the Four Girls group (Divorcees), talking about how we grew since our separations and how we can keep growing and standing up for ourselves. I consider this time spent with lovely friends as a treasure.
I shared all about my relationship patterns (How to heal past Relationships) and what I learnt from them. People really connected to my story and shared some of their experiences with me, which filled my heart. We are NOT alone.
I know I am doing the right thing by sharing openly and from my heart – being vulnerable and open – so I can help and inspire others in similar situations.
It is all about shining your own light.
December
I had my first public event: I did readings at DeinMedium (DeinMedium.ch) Event in Zurich, this was a huge step for me, and I was happy to be part of it all. I had to introduce myself in front of 100 people, and I had to speak in Swiss German, which is my mother tongue. However, as I mostly speak English for my business, I had a pause where I could not find the right word! Yes, it was the first step, and it is ok not to be overly confident about speaking in front of a crowd. I can keep practicing it.
December is the holiday times. We celebrate Christmas and love sitting around a log fire, lighting candles, eating cookies and drinking some tea, as well as opening a door on our Advent Calendar each day till Christmas.
This is down time for me, a time to look back and see how far I have come before 2016 takes me up in a swing.
December is also the month to concentrate on love and being in the flow. It's a month in which we can we release some more, find out how we can heal our hearts, step more into ourselves, and let the love flow.
I have created an Advent Calendar with Daily Inspirations, and this is surely something I will do again next year, or continuously over the year. Sharing inspiration is a lovely way to help others see the light at the end of the tunnel. I love to share beautiful quotes, which have meant a lot for me, and have helped me along; along with the meaning they hold for me, explaining how the quotes helped me.
December is also the time for you to look back over the past year, and see how far you've come, how much you have grown in your emotional life as well as spiritually, or in your business, if you run one.
December is also the time to look forward to the next year.
What are your goals for 2016? What would you like to achieve? What new things are you planning for 2016? What do you want to learn? How do you want to spent your down time and how do you want to spend extra time with your family and loved ones?
What are the areas in your emotional and spiritual life you want to look into? What courses do you want to take and what do you want to learn in 2016?
Plan ahead and rejoice!
What was your favorite month in 2015?
What did you enjoy the most?
What are the areas you learnt the most?
Look back over your 2015 and make sure you implement more of the good things into 2016 and create loving memories too.
Cheers to you and all you have achieved in 2015.
Keep going, Beautiful Soul and 2016 will be amazing.
Let's embrace the New Year with open arms.
Warm hugs,
Caroline
PS: Merry Christmas from my heart to yours.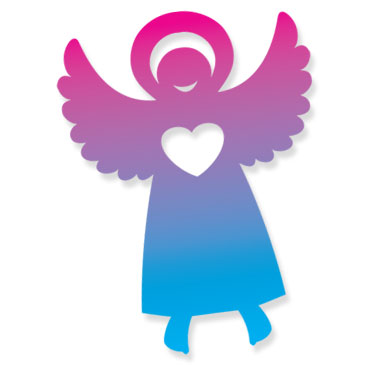 Subscribe to my newsletter:
Sign up today and receive all my latest news.