17 Dec

It Is Always Good To Look Back…
… to see how far you have come.
The year 2015 is coming to an end and a New Year is waiting for us. This is a time for review – this is a time to look back and see how far you have come. It's also a time to relax and be proud of yourself. This is a time to look at yourself and your achievements in the eye, and to prepare for the New Year.
2015
For me, 2015 was quite a year. How was it for you?
What areas did you grow the most? What did you learn during the year?
Where were you at in January, and where are you now, in December? Do you see how much you have improved?
Give yourself a pat on the back
It is important to be proud of yourself and of how far you have come. Find satisfaction with what you have achieved.
If you are anything like me, you tend to notice things that went wrong, or you might concentrate on how far you still have to go. You might feel like you could have done more and better.
Relax. You are right where you are supposed to be at this moment.
You are divinely perfect.
This is your time to breathe and just be, relax, and celebrate your achievements.
You did a wonderful job in 2015. Give yourself a pat on the back – you deserve it!
Looking back
Looking back helps us to see where we stood at the beginning of this year. Look back in love, compassion, and appreciation for what you've accomplished.
So now I'll look back over my life, including the personal, emotional and spiritual aspects, as well as information about my business, Palmy Healing.
January
January 3rd had us coming back from a superb trip in Australia. We saw so much and learnt so much and had a great time.
On our lengthy trip home, I saw – first hand – how important it is to have a positive mindset (having a positive outlook) and that it is equally important not to let yourself get caught up in someone else's negativity.
I, myself, had a hard time settling back into winter in Switzerland, after having experienced the beautiful sunny and warm weather of Australia and the holiday feel. Getting back into the routine of real life wasn't fun.
I also wanted to achieve so much. I felt that, if I don't do it right away, I will never ever do it. Funny, how we can put so much pressure on ourselves. Do you do the same?
In January, I learnt that both of my boys have asthma. My younger, Horatio, is allergic to cats, and so we had to find a way to keep our cat Leo from getting into his bed; otherwise he can't sleep because of his wheezing.
The diagnosis was a shock, and we've learnt to live with it. We actually have it under control now as we've been continuously working on healing with alternative therapies as well.
The 30th of January was my late father's birthday (Our Souls are eternal), so there is always a bit of melancholy at the end of the first month of the year.
February
In February, I started to invest in my business by booking an intensive Three Month VIP Training with the fabulous Susan Ellis-Saller (SusanEllisSaller.com) who helps startups in spiritual businesses. I met her at Doreen's Angel Intuitive Event in Zurich in 2014, where Susan was a volunteer. Later she started a Facebook group (Spiritual Business Basics) and I really loved how she worked to help us all.
Susan is really focused on helping with the basics of starting a business. She looked at my website, beautified the text, and gave me some good input. She also started to edit my blog posts, and yes, I got hooked, she is still my fabulous Editor who reviews all my blog posts (waving HI from Sue! ;)) .
Did you notice the difference? She helped me polish how I expressed myself, and to use more varied wording.
Susan kept me on my toes. She gently nudged me to implement consistently. I started to do my weekly reading on video every Monday and distribute it to my lovely crowd (you) without fail.
I also started writing weekly. I love to write, and before Susan, I had sporadic blog posts. With her help, I established a weekly routine, and I still love it.
I also had some wonderful Soul Coaching Sessions with my long time friend and coach, Maggie, from Thrivecraft Coaching (Maggie Kay Wisdom). I used these sessions to go deeper into my soul purpose and welcoming all of who Caroline is.
Our Women's Circle group had our first get together, and I learnt a lot about boundaries.
My youngest Horatio needed glasses again. His right eye was doing poorly, so we needed to strengthen his bifocal vision. He has adapted well and chose lovely frames. He looks pretty cool with glasses.
My friend and wonderful Room Energy Clearer, Urte Tragmann, (Freiraum Zurich) came by my house and cleared out stuck energy. Afterwards, it felt so light and wonderful.
A friend and I wanted to host an Energy Fair together. We spent some time brainstorming, but unfortunately – due to health issues – we had to discard the idea. The Energy Fair is food for thought for 2016 though…
I was quite comfortable on Facebook (Palmy Healing Facebook Page), and I knew it was the time to invest more time in Twitter, so I started using my Twitter account (Palmy Healing on Twitter) more. At first, it felt alien, and now it feels like home.
Everything new takes time to get used to, and we need to be open to trying new things. It helps to keep us young. Feel free to follow me on Twitter @PalmyHealing.
March
March had us all down with the flu. Yes, it was a hard time, but also, a time to recuperate, take it easier, and learn to be more in the flow. I focused on what was necessary and found out what I could put off a bit.
As all three of my kids are highly allergic to pollen, I invested in our health and had some pollen/mosquito screens installed. Then the kids could, at least, have some restful time during the night as we live next door to fields.
Through Susan, I learnt that it's important to have a general look and theme through my social media pages, my business cards, and my flyers so that people can see what I am all about. Catherine McManus, from CreativelyDesign, was really helpful and put together headers for all my profiles, as well as creating the design for my Angel Message gift that I channeled for my subscribers.
April
During April, I did several things to try to reach out to the local community. Nothing much worked out – my Lunch Time Meditations and Flower or Angel Therapy Courses didn't catch on yet.
Growing a business is trial and error, and when the time is right it will all flow.
My oldest son, Mathew, went on a trip to the Philippines with his three best friends. They helped a family build a livestock stall and helped them harvest their mangos. He had a great time, and really got an impression of how life can be outside of your comfort zone.
I learnt a lot about Kinesiology during my Women's Circle evening.
As part of the three-month intensive, I kept having Business Mentoring sessions with Sue. They were very informative and she kept me going through my ups and downs.
She also had a full vase of knowledge to share and understanding for my situation and struggles.
A lovely family reunion with my mother and her nine siblings took place in April, too. It was healing and lovely to see my aunts and uncles, to reconnect with my cousins and see how we have all grown, and to meet new family members and see new children.
I started to invest in my health, too and implemented a plan that included more vegetables and fruits daily.
I held my first Meditation Evening in Adliswil: 3 people came, I was thrilled, and it was an amazing evening.
May
I got a new car – a fun car, my kind of car, and I so enjoyed driving it around all summer with the roof down. It's a small car and it represents me well. I'm done with family vans (Symbol of stepping into my own power) and have no worries, as my new car still fits the four of us… now on to Caroline's Life.
I had a beautiful Sing and Dance Session, a Five Rhythm Dance, with my friend Genevieve (Cranio Sacral Inner Joy). I really learnt to go out of myself – just to let go and be a bit wild again. I allowed myself to open up to the fun and explore.
My second Meditation Evening fell flat, as no one applied. That was part of the learning process, too. It was a very beautiful evening and warm for the season, and I guess no one wanted to come indoors. Plus, I realized that I needed to establish myself more, locally.
My oldest had his wisdom teeth removed, and I took time to look after him. He did well, and everything ran smoothly.
My ex-husband got married again (healing past relationships), and my three kids attended the wedding. The wedding brought up mixed feelings for all of us, and it helped us to heal some more. The children needed some down time after the wedding, and just to know that I am there for them.
June
June is always a busy month, as it was the end of the school year and many things happened: an art show, band performances, recitals, and just celebrating the year's achievements.
My younger son, Horatio, graduated from primary school and was ready to start middle school after the summer.
My very good friend and godmother of Mathew arrived from sunny California to attend Mathew's graduation ceremony. Best of all, she brought along one of her sons, my godson, and I was so happy to see him again. We spent some fabulous days together.
It was also a time for celebration when my oldest son had his graduation from high school. After so many years of trouble in school, he graduated with honours. (Indigo Child and school years)
More healing for me was done this month, as Mathew's father wanted to attend the graduation with his new wife, and I realised I still had issues to be released. (how I gave my power away)
During all those celebrations, there was no time for me to attend the Women's Circle group evening or learn more about Shamanism.
However, at the beginning of the month, the four of us girls managed to get together for a lovely dinner. We'd all been through a divorce and we've become good friends. It was great seeing how we all grew.
It was also the time to say goodbye to dear friends who moved over the summer. Luckily, with the Internet, it is so much easier for us to stay connected.
This was the first half of 2015 for me. I hope I inspired you to look back over your year with compassion, too. Look at your Personal life, your emotional parts and also into your business, if you have one. See how far YOU have come.
Next week, we will be covering the second part of 2015
Enjoy a wonderful Holiday Season!
Warm hugs,
Caroline
PS: Maybe it is your time to give yourself some time to meditate, check out my healing shop, and download one of my guided meditations for a deep healing and releasing experience with the Angels.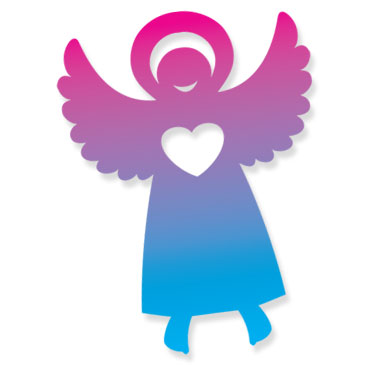 Subscribe to my newsletter:
Sign up today and receive all my latest news.