02 Feb

How To Be Your Own Best Valentine

We celebrate Valentine's Day on February 14th each year.

When I lived in the US, I loved seeing the hearts everywhere, and I remember getting dresses and accessories for my kids. Of course, they were still little and loved it all. They even brought in Valentine's card for everyone at school. I love this idea!

I have always been such a heart person; so feeling the love and seeing hearts everywhere is just awesome for me.

When I was married, however, I was told I was too emotional too sensitive and it made me feel like I was lacking. Even though I am very analytical and have studied at the University, I felt I was not intelligent enough. I was always wrong and, of course, I never felt like I was good enough.

Nowadays, I know there is nothing wrong with being highly sensitive. I embrace being an intuitive Empath and have left my need to fit into a box behind. I am a proud leader of the hearts. I love to open the doors to my clients' hearts. There is nothing like being in the flow of Love. This is the most amazing feeling – the ease, the flow, feeling at peace… so perfect and loved just the way we are. We thrive when we are in the flow of love and everything seems to be effortless.
Love is our essence.
Love is where we came from and love is where we are going back to. Now, here on earth, we are all searching for that all-encompassing love, and often we look for it outside of ourselves.
We hope to find that true feeling of love in a partnership; we long to feel worthy, maybe in our job or in our role within our family.
I have been there. I lived through a Narcissist – Empath Relationship and felt unworthy and absolutely wrong for being the way I am. I bent over backward to please my husband, yet nothing worked. I only lost myself while I was trying to make everything work for us.
I have healed and released the pain and hurt associated with that relationship and I have become strong within myself. I am a recovering doormat. I now know that being sensitive is one of my biggest assets.
After my marriage ended, I had another relationship where I was back in love. I felt good about myself and felt beautiful and happy once again.
However, when this relationship started breaking apart, I had a breakdown. I cried for days on end. I felt deeply unloved; I wondered whether I had tried hard enough.
I let it all go, though, and connected with my spiritual being. I connected to the Universe and the Angels. I read many books and learned, almost step-by-step how I could touch into the love within.
I realized that we have it all within us.
'Look within. Within is the fountain of good, and it will ever bubble up, if thou wilt ever dig' (quote by Marcus Aurelius)
Step-by-step, I learnt to accept myself fully, and acceptance turned into love – gentle and nurturing love. I felt stronger and better every day, till I was able to truly feel proud and worthy.
Still, I had a hard time verbalizing what I felt, or even saying NO to others.
Slowly I learnt that no one gets angry when I say No. That people actually look at me differently when I am assertive. They appreciate me speaking up.
Nowadays, I am stepping more and more into my true self, speaking up, and stating my truth. It does not disturb me so much anymore when someone is of a different opinion. We are all able to form our own view, and that is very much ok.
I love to be in the flow of love
and I love myself truly.
I know my worth and how to say No to things that do not suit me.
Yes, I am still single – happily single, and I know I would not lower myself again, just to be in a relationship. I am open to meeting the right partner, though, and finding a soulful relationship where we meet eye-to-eye like equals in a loving relationship.
I am done with being dependent.
I celebrate the day of LOVE every year.
Valentine's Day can be for singles too.
Commercialised
Yes, Valentine's Day is the day most flowers are sold. It is the day when you can't book a dinner in a romantic restaurant short term. It is the day when most cards are written and distributed. Yes, they probably even sell many lovely heart dresses in stores.
My father used to say that the florists invented Valentine's Day, just so they would be able to sell some flowers in the low winter months.
Here's a bit of history about the holiday.
One legend goes:
Saint Valentine was a Catholic priest who married young lovers in secret, despite the decree of the Roman Emperor that single men make better soldiers, and hence were not allowed to marry and have children. So the Roman Emperor had Valentine killed. He was later turned into a saint. You can read more about the story here:
http://www.history.com/topics/valentines-day/history-of-valentines-day
Celebrating St. Valentine on February 14th might have been an effort of the Roman church to Christianize the pagan celebration of Lupercalia, which was a fertility festival dedicated to Faunus. (you can read more about this also at the link above)
However you want to see it, I love a day devoted to LOVE and am happy to celebrate Valentine's Day in my own way.
Are you ready to embrace the spirit of Valentine and celebrate the day just the way YOU want?
We do not have to write cards, we do not have to buy red roses, and we can celebrate Love the way we love.
Red Roses
Do you expect your significant other to give you RED roses because you feel it is the only true flower of LOVE?
Is it what you love? Or what you expect?
I used to want red roses as a token of love, to reassure me that my partner loved me dearly.
However, since becoming single and deeply connecting with myself, I have learnt that I actually prefer PINK roses. I adore pink roses, as they are also connected to self-love and healing.
Do you know which flower is your favorite?
Do you know what you would love to get for Valentine's Day?
Do you have an idea of your innermost wishes?
We often don't take the time to really connect with ourselves or we blow off our own desires, instead siding with societal expectations. They say red roses are the flowers of love, so why would I not prefer red roses?
Ready to learn more about what you truly wish?
Disappointed
How often were you disappointed on Valentine's Day?
I was most often. I took the time to tap into my partners back then. Knowing them well, as an intuitive empath, it was easy for me to sense what they would love to receive. I made an effort to get them lovely heart-warming gifts.
And then I just got a bunch of flowers, or nothing at all because they did not make the effort, or because they knew me so little, or because they did not care?
Maybe a bit of all of the above. Maybe also, because I, myself, did not have a clear idea of what I truly wanted. Maybe I expected flowers because it was the social norm.
Also, I know I did not prioritize myself, so why should my partner? They were only mirroring me. I always came last. I always was nearly forgotten or an afterthought.
It is time to make yourself a priority.
It is time to tap within and listen to your own wishes and grant yourself some of them.
It is time to step up and be true to yourself. You are so worthy and deserving of your own love.
You are lovable, just the way you are.
Show some appreciation for yourself. If you didn't do these acts of self-love and care, who would?
Single or not, learn to celebrate Valentine's Day your way
My Webinar can help you
find it in my Healing Shop…
How To Be Your Own Best Valentine
Learn all about feeling worthy of receiving the best gift ever – LOVE.
I am so looking forward being with you and assisting you in opening the doors to your heart so you feel worthy of your own love and start appreciating yourself more, too.
Life is so much better when we all love ourselves and are able to spread that love from the inside out.
Warmest of hugs
and much love,
Caroline
Your Heart Flow Healer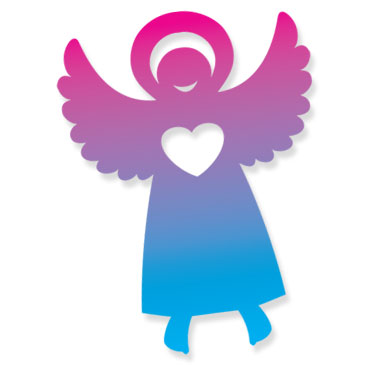 Subscribe to my newsletter:
Sign up today and receive all my latest news.